Your Chosen Movers in Fairfax VA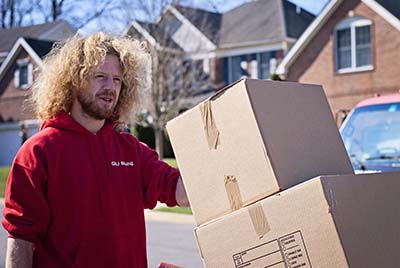 Are you looking to move in Fairfax? We've got you covered. As the area's trusted family owned and operated business since 2010, we have been the go-to local mover of choice for so many people. From local to long-distance, we cater to clients in and around Fairfax with exceptional service from start to finish. We are Great Job Moving and Storage and we believe in a simple philosophy: if we are honest with people and provide excellent service, customers will depend on us and trust us. We live up to that mission each and every day.
It's a pleasure to serve you in Fairfax, population 24,000 and located just 17 miles west of Washington DC. We bring many years of experience performing residential and commercial moves in this beautiful city, so you can rest assured we do all we can to ensure your 100% satisfaction.
We have grown over the years to feature a 5,000 square foot warehouse, eight trucks, 25 employees, a dependable network of nationwide carriers and a government contract with the Department of Defense. It's our duty to give you quality service at a great price.
What We Offer in Fairfax
You can depend on Great Job Moving and Storage to meet and exceed your expectations. Check out some of the services we offer in Fairfax: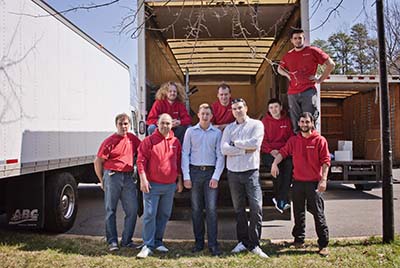 Residential
Commercial
Local moves
Long-distance moves
Senior moves
Piano moves
Packing services
Packing supplies
Storage
You can rely on our highly trained, timely and skilled employees, no matter how large or small your moving requirements are. Kick start the process with a no-obligation, free quote, an in-home visit or an over-the-phone consultation. We do all we can to ensure your move is well planned, hassle free and seamless.
To that end, we assign every client their very own Customer Service Coordinator who acts as the point of contact throughout the entire move. Ask them anything and they will find the answer for you. They work hard to make sure you have the smoothest experience possible.
Contact Great Job Moving and Storage
To learn more about our moving services throughout Fairfax VA, contact us at 703-291-0881 or 844-866-8387, or email us at info@gjmoving.com. We are conveniently located at 7942 Angus Ct., Ste F in Springfield VA.