G&J Moving and Storage – Respected, Professional, Trusted
Every move should be well planned, hassle free and smooth. You can count on G&J Moving and Storage to provide just that! We will exceed your expectations. We are here to build a customer for life.
Why G&J Moving and Storage?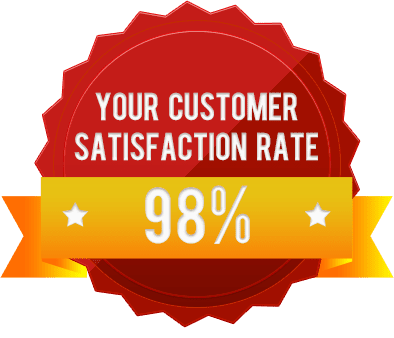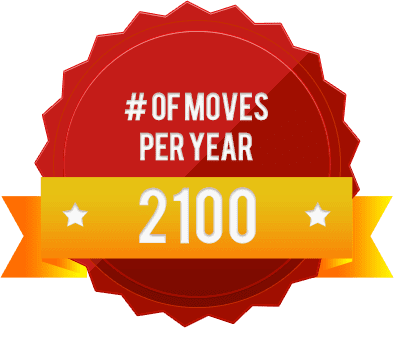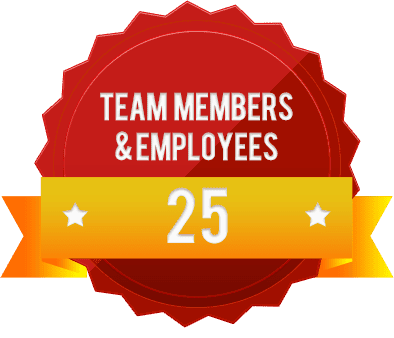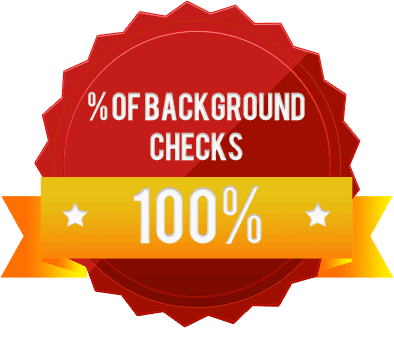 Cheap moving companies in Virginia!
G&J Moving and storage is a fully licensed, bonded and insured local and long distance moving company based in Northern Virginia. Our leadership team has over 25 years of moving and storage experience! This means we've seen it all, and we know what it takes to make your next relocation process as simple, convenient and affordable as possible.  
Do you need the full service moving companies? You are on the right way!
G&J Moving and Storage was found many years ago. Since then, we have accumulated the best experience for moving and storage.
There are services, which we can offer for you.


Local Moving Services-
 What is it? If you need carry some cargo not very far, you think "where is the moving companies near me?" We are here! Our professional masters will be at your place very quickly and do all well. The car will be on schedule. Your moving will not take much time.
We provide a basic, grass-roots local moving service at an affordable price. We keep things simple: we protect your home and your belongings in order to provide a damage-free moving experience in the quickest and most efficient way possible. We can provide as few as two local movers and a truck or three, four and even more men and a truck. Multiple truck pricing is also available to handle the large homes. All our local moving trucks come fully equipped with furniture padding, dollies, walk boards, straps and hand tools. We also provide free shrink wrap and floor and house protection for moves. For local moves we offer services at an affordable hourly rate plus a trip charge to get us out to the job and back home again. Call on the experts at G&J Moving and Storage for your next local move.   

Long distance and interstate Moves –

G&J Moving and Storage is also a long-distance moving company. We have a full tariff that we publish and keep at our office in Springfield Virginia. We are fully licensed for moving within Northern Virginia and beyond. We can provide direct, expedited, and personalized service for your next long-distance relocation from Northern Virginia to your new out of town home. If your timing for delivery is not urgent, we can also provide non-direct shipments to be delivered later after we pick them up. We offer competitive pricing and outstanding service for your longdistance move. Call Today to discuss your next long distance move from Northern Virginia.
Apartment Movers –
G&J Moving and Storage are experience and efficient apartment movers. Our local apartment moving teams will come well equipped to handle your next Northern Virginia apartment move. Each apartment moving team will have a generous assortment of two- and four-wheel dollies as well as large rolling bins to move your belongings down the hall to the elevator and loading dock quickly and efficiently. When you schedule your apartment move in Northern Virginia with G&J Moving, we will ask you the right questions to determine the proper number of movers to handle your move as every move in the Northern Virginia apartment buildings are a unique situation.
Senior Moving –
G&J Moving and Storage has helped thousands of seniors and their families with personal moves, including downsizing and transitions to retirement living. Our senior moving services assist you and your family in making for a stress-free relocation by your trusted movers. We are the Washington DC and northern Virginia area's premier senior movers who give you expert advice on your move or a loved one's move from a home to a retirement facility. We know this can be a stressful time on everybody, which is why we can take the worry out of one major component – the move – so you can focus on more important things.

Office Movers –
G&J Moving and Storage can handle your next Northern Virginia office move whether it's a few items internally or moving 25 offices going to a new office space. Call our office today to discuss your situation and let G&J Moving and Storage provide you with office moving proposal to accommodate your particular office or business moving needs in Northern Virginia.
Piano moving Piano and Grand piano are very heavy, but at the same time fragile things that require a special approach to their transportation and, if necessary, storage. If you think "where are movers near me, which can solve such task?" We answer: here they are. We have a special packaging material for these consignments and experience staff.

Packing Services-
In any case, the transportation of things begins with their packaging. Different items need different packaging materials. So you must find not only moving but packing and moving companies.G&J Moving and Storage has got different transit cover and experience packing masters. They can wrap up and all things carefully.
Call G&J Moving and storage today to learn about our packing and unpacking services. The most convenient plan is to have our professional packers come to your home the day before the move and perform the packing services. We provide everything: boxes, paper, tape, magic markers and most importantly, our experienced packers to pack everything up for a safe and smooth transition to your new home. Keep in mind, a well-packed move will make for a faster, easier relocation and will help prevent damages.
When you schedule your packing job with G&J Moving and Storage, our packers will arrive at the agreed upon date and time with a generous assortment of cartons of all sizes and supplies to get you packed up QUICKLY and EFFECIENTLY
For local packing services in Springfield VA, or anywhere in the Metro DC area, we charge on an hourly basis plus a trip charge plus the cost of the materials. It is best to pack the day before you actually move.

 Storage –   
We offer professional moving and storage for your belongings moving from Northern Virginia in our fully climate-controlled, pest-controlled storage facility located in Springfield, Virginia. Everything is inventoried and wrapped in cloth furniture padding and shrink wrap as required and is professionally loaded to our large, wooden storage vaults. Each vault is securely stored in our clean and secure warehouse. If you need your belongings stored for a short amount of time, or an extended amount of time call G&J Moving and Storage today!
You interested in question, any best affordable moving companies near me? Look at our price!

Our company owns numerous devices for transportation and movement of belongings, which we are always happy to place at disposal to our customers. Using this service constantly, you will be able to save on the purchase of expensive devices for the carriage of goods, which are not always needed in everyday life.
When you are looking for moving and storage companies, you pay your attention to moving company prices. 
Of course, the moving company cost is an important factor for choosing the company with the best quality and reliability of its services.
G&J Moving and Storage is one of the cheap moving companies operating in the service industry of transportation and warehousing of goods.
Our moving company has a lot of regular customers, well-trained staff and constantly updated fleet of trucks. Our managers, in accordance with the loyalty support program, carry out various promotions that allow customers to use the services of the company in a cheaper version, without losing the quality of these services.
Customers who recommend our company to their friends and acquaintances can count on a discount when calculating the cost of our services.
Our site is available to Internet users at every time. By calling the phone number, which is listed on the site, you will always get a complete and comprehensive answers to all your questions.